Taona Chithambo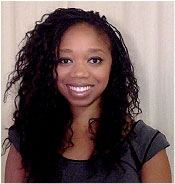 Taona received her Ph.D. in psychology from USC in 2016. Taona is currently a research investigator at the West Los Angeles VA Medical Center. Taona's research examines treatment outcomes for electronic interventions targeting the reduction of body dissatisfaction and eating pathology. She aims to develop web-based interventions that are amenable to widespread dissemination among individuals at risk for the development of eating disorders. For example, her dissertation evaluated the efficacy of a computer-mediated, dissonance-based eating disorder prevention program. Taona is also interested in how culture influences body image, eating pathology, and dieting decisions. In her spare time, Taona enjoys attending various book clubs and songwriting.
Publications
Chithambo, T.P., & Huey, S.J., Jr. (2017). Internet-delivered eating disorder prevention: A randomized controlled trial of dissonance-based and cognitive-behavioral interventions. International Journal of Eating Disorders, 50(1), 1142-1151. VIEW
Chithambo, T.P., & Huey, S.J., Jr. (2014). Perceived discrimination and Latino youth adjustment: Examining the role of relinquished control and sociocultural influences. Journal of Latina/o Psychology, 2(1), 54–66. VIEW
Chithambo, T.P., & Huey, S.J., Jr. (2013). Black/White differences in perceived weight and attractiveness among overweight women. Journal of Obesity. VIEW
---
Caitlin Smith Sayegh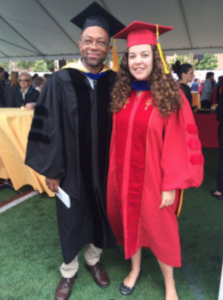 Caitlin is currently a postdoctoral psychology fellow at Children's Hospital Los Angeles, in the Division of Adolescent and Young Adult Medicine. Her research focuses on motivation and treatment engagement in therapy, and medical adherence. She has particular expertise in delinquency, gang-involvement, child welfare, and transitional age youth with chronic medical conditions. Caitlin is a clinical scientist who strives to connect research and clinical work whenever possible. 
Publications
Sayegh, C.S., Huey, S.J., Jr., Barnett, E., & Spruijt-Metz, D. (2017). Motivational interviewing to prevent dropout from an education and employment program for young adults: A randomized controlled trial. Journal of Adolescence, 58, 1-11. VIEW
Sayegh, C.S., Hall-Clark, B., McDaniel, D.D., Halliday-Boykins, C.A., Cunningham, P.B., & Huey, S.J., Jr. (in press). A preliminary investigation of ethnic differences in resistance in Multisystemic Therapy. Journal of Clinical Child and Adolescent Psychology. VIEW
Sayegh, C.S., Huey, S.J., Jr., Zara, E.J., & Jhaveri, K. (2017). Follow-up treatment effects of contingency management and motivational interviewing on substance use: A meta-analysis. Psychology of Addictive Behaviors, 31, 403–414.
---
Eddie Jones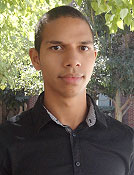 Eduardo received his Ph.D. in clinical science from USC in 2017 and completed his internship at VA Pacific Islands Health Care System in Honolulu. He is currently a clinical postdoctoral resident at Kaiser Permanente – Vallejo in the Department of Psychiatry. His clinical and research interests include a) cultural considerations in psychotherapy, b) acceptance and mindfulness-based interventions, and c) intensive outpatient treatment.
Eduardo is an avid reader of psychology books. Some of his favorites include 1) Dan Ariely's "Predictably Irrational," 2) Claude Steele's "Whistling Vivaldi," and 3) Jack Kornfield's "The Roots of Buddhist Psychology."
Publications
Jones, E., Huey, S.J., Jr., & Rubenson, M. (2018). Cultural competence in therapy with African Americans. In C.L. Frisby & W. O'Donohue (Eds.) Cultural competence in applied psychology: Theory, science, practice, & evaluation (pp.557-573). Cham, Switzerland: Springer.VIEW
Huey, S.J., Jr., Tilley, J.L., Jones, E.O., & Smith, C.A. (2014). The contribution of cultural competence to evidence-based care for ethnically diverse populations. Annual Review of Clinical Psychology, 10, 305-338. VIEW